PropTech in Poland - The Overview
By, Kasia Kalinko, PropTech Poland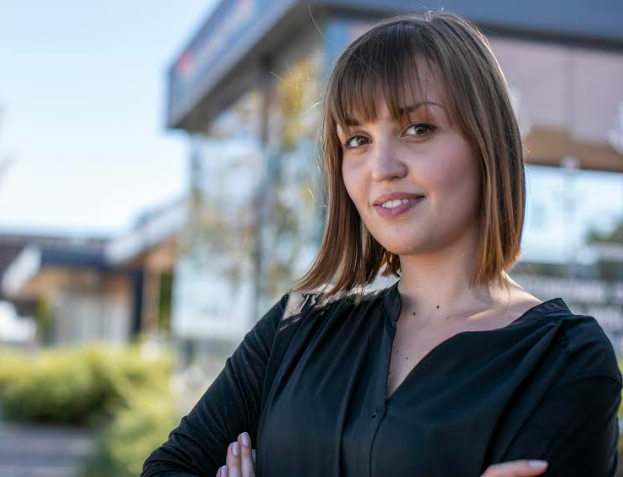 This fall season was packed full of events in Poland- all promoting proptech in Poland. More and more industry conferences have lectures devoted to real estate technologies. Protech is next fast growing part of the Polish startup ecosystem and the real estate market is really hungry for innovations.
Nevertheless, the competitions themselves that give the opportunity to present proptech startups are still scarce.
That is why we are happy that we could take part in the two biggest events - Proptech Festival at Property Forum and Final CESA, about which I am writing about today.
Central European Startup Awards (https://centraleuropeanstartupawards.com) is a well know initiative in the region which connects startup ecosystems from 10 countries:
Hungary, Austria, Slovenia, Slovakia, Czech Republic, Poland, Bulgaria, Romania, Serbia & Croatia.
This year, there were 15 categories in the competition, including a separate category for proptech startups. We are glad that this year technological solutions for the real estate industry had a separate category, which proves that proptech is increasingly popular in the technology industry.
Polish candidate for this award this year, and of course the winner of the national final was Indoorway (https://www.indoorway.com/) - a solution that allows precise location and internal navigation based on multiple data sources and measurement techniques. Indoorway digitalises the space and enables interaction with users and advanced analysis of their movement in space. Their solution is already implemented, among others, in several Warsaw offices and in the Electrolux factory in Żarów. But Indoorway not the only Polish and proptech accent this evening.
Our attention was drawn by the winner of the Best IOT Startup category - 1000 realities (https://www.1000realities.pl). It is a software studio focused on Virtual Reality and Augmented Reality based in Cracow. They are design solutions in many different fields like: virtual visits, marketing & promotion, brand storytelling, HR/employer branding projects, interactive trainings and simulations. Their portfolio includes many projects that realistically support the general real estate industry. It's worth mentioning here solution, which use augmented reality to support the daily maintenance of industrial infrastructure or a system for interior design using VR technology.
To sum up, we are very pleased that Poland (in this competition) could be represented by a company that creates proptech solutions and we know that the Polish market has many solutions for the real estate industry, which is worth to present outside.
Therefore, we will soon present you the first, comprehensive study of the technology market for the real estate industry in Poland. Watch this space!
Here are 5 Proptech startups worth watching from Poland:
We want present you a brief introduction to Polish market, so we prepared a short overview - 5 worth watching startups from Poland. It was difficult to pick only five of them, however, we tried to select those, which have the potential to change the industry.
ShareSpace
ShareSpace is an online platform, which connects professionals with office space operators. The platform is dedicated to any business entity - from freelancers, startups, small & medium enterprises to global corporations. Anyone who looks for a perfect place to work in coworking spaces or serviced offices.
How does it work? First at all, ShareSpace has easy to use search engine, which allows to look for a perfect workplace. Thanks to the modules of direct reservation and direct communication with the space owners ShareSpace cuts the time of the process of renting to a minimum. The platform has also a transaction negotiation system, which simplify arranging visits with space operators and allows to communicate with all involved parties like facility managers or space managers. The transaction, agreement and payment go also through the platform. To make it 100% secure ShareSpace uses blockchain technology.
ShareSpace is working with biggest coworking spaces present on the Polish market, including: Mindspace, We Work, BusinessLink or The Brain Embassy. Last year they signed strategic partnership with Cushman & Wakefield.
More about ShareSpace: https://www.sharespace.pl/en
Ada
Ada is rental assistant powered by artificial intelligence, which simplifies the process of renting a flat for tenants and landlords. From the perspective of the landlord Ada shows and promotes the offer to tenants, automatically select them, the answer to all their questions and schedule meetings with them. What the landlord is doing is only accepting potential clients in the system.
The bot is driven by artificial intelligence and can process natural language, which allows you to use both in English and Polish. Ada monthly processes over 20.000 ads and supports 200.00 clients. That is why now the platform is now tested by 20 estate agencies in Poland.
More about Ada: https://ada.place/
SpaceOS
SpaceOS is a tenant experience and management software. Why tenants like to use SpaceOS? It helps them better manage their daily activities and workplace. Through the system they can book a conference room, make small payments, order food, get to know each other and the surrounding area, report technical defects, be updated about the most important news (via Newsfeed or by non-invasive push notifications) or check event calendar. For space operators SpaceOS is very comprehensive solution, because thanks one tool and in one place they can manage and animate their whole community.
The system has been already implemented in several places. You will find it in NewLab (cooking in New York), The Heart (a corporate center for digital ventures in Warsaw) and soon in the next locations.
More about SpaceOS: https://spaceos.io/
ProperGate
ProperGate is a software program, which automates delivery logistics management at construction sites. By using the platform the general subcontractor can make everyday savings on daily activities of deliveries of construction materials, contributing to reducing delays and losses resulting from them. Thanks to the web application, which every participant of the process can use on their mobile devices, logistic tasks are monitored, coordinated and, if necessary, corrected. ProperGate also enhances the level of CO2 reduction, increases awareness of the impact of construction on the environment and helps to reduce traffic jams around construction sites.
Prototype of the solution designed by ProperGate founders was initially implemented at Varso Place by HB Reavis in May 2017 to address challenges with logistics of materials at this complex site in Warsaw city center. This winter tree pilot implementations of the recently released version of the software will be tested at commercial and residential projects in Warsaw. Currently the solution is developed within acceleration program dedicated for ConstrucTech startups - BESIX Unleash in Brussels and Dubai. More about ProperGate: https://propergate.co/
Blue Bolt
Blue Bolt is a complex solution for smart access and communication with tenants and space guests. Their solution includes three comprehensive tools for space operators: a door handle with access control sensor, smart cameras and mobile application for users of the space. The mobile app can be used as a door key or entry card to parking, also via app users can send email invitations to their guests and space operators can use it as a channel of communication with tenants. Blue Bolt can be easily integrated with any existing software (BMS, access control, tenant management platform).
Additionally, the software allows to monitor and optimize energy in the building, for example: when nobody is in the room the light is automatically switched off or the air-conditioning system sets itself in such a way as to create good conditions for the number of people who are actually in the room. To monitor the number of people inside, they use smart cameras.
What is interesting BlueBolt is a startup, which grew thanks one of the oldest Polish IT corporation - NTT. The solution is in a process of tests.
More about BlueBolt: https://bluebolt.pl/