Written by, PropTech Norway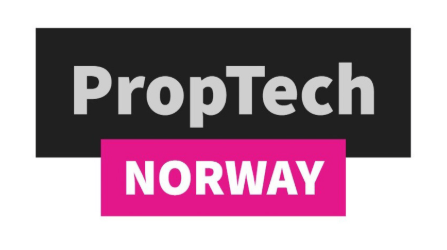 Here are the latest updates from PropTech Norway:
Catenda
Norwegian PropTech Catenda and Opidis powering the BIM strategy for France's national railway project, the East-West Express:
The French National Railway (SNCF) have chosen Opidis and Catenda to power their BIM strategy for the country's largest construction project, the €3.8bn EOLE (East-West Express). "We are excited about SNCF's position on open BIM and believe they will have a great impact and change the European construction industry for the better. At the same time, it is inspiring to be able to work together with SNCF and Opidis on such a large project, something that will benefit all users of Bimsync," said Håvard Brekke Bell, CEO of Catenda. https://catenda.no/blog/opidis-and-catenda-power-bim-strategy-for-frances-3-8bn-national-railway-project
Norwegian chicken processing factory uses Catenda´s Bimsync for its innovation driven construction
The ambitions for the new chicken processing plant built by Norsk Kylling in Orkdal, Norway are sky high, especially when it comes to green solutions, energy smart production and project efficiency. Building the new plant is a complex greenfield project. Innovation is key, and one central component has been bringing the suppliers of various equipment like chicken processing machines, packing machines, roasters, freezers etc. up to speed when it comes to the IFC standards. The results are unique to the chicken processing business: so far 90 % of the machinery is connected to product information on delivery, instalment, maintenance.
"The effect is instant: everyone sees the same things, simultaneously, in real time. That in itself is extremely powerful and valuable. Bimsync has helped us digitize more of our processes, and has helped make the transition to a full digital practice easier," said Johnny Sætre, Discipline Manager VDC in Niras, advisors to Norsk Kylling.
https://catenda.no/case-studies/norsk-kylling-innovation-driven-factory-construction
Airthings
Norwegian Airthings was included in the list over CES Editors choice awards, 'The best and coolest tech to expect in 2019':
https://eu.usatoday.com/story/tech/reviewedcom/2019/01/09/ces-editors-choice-awards-best-what-expect-2019/2524197002/ (English) and in CES 2019 in Las Vegas they won the prize for the most innovative technology: https://www.dinside.no/bolig/norsk-selskap-tildelt-innovasjonspris-i-las-vegas/70632898 (Norwegian)
Wheel.me
wheel.me and Häfele to sign a world wide distribution agreement:
The Norwegian company wheel.me has signed a sales - and distribution agreement with Häfele. wheel.me has developed smart wheels (embedded robots) that can be used to move everything from furniture to walls. the German company Häfele is the world's largest furniture fittings company, and will sell and distribute wheel.me products to the office an hotel market, and producers within the home market in 150 countries.
Smedvig Eiendom
Awarded the prize of 'Most Innovative Builder':
At Schneider Electric's conference Let's Connect 2019, Norwegian real estate company Smedvig Eiendom AS was awared the prize of "Most innovative builder" in the real estate industry. The jury emphasized that Smedvig really pushes the real estate industry in a more innovative direction. Link: https://smedvig.no/eiendom/arets-mest-innovative-byggherre/ (Norwegian)
Smedvig are, among many things, the main owner of the IT company Veni, who are working with smart building developments: https://smedvig.no/blog/2018/03/12/pressemelding-smedvig-inn-som-medeier-i-it-selskapet-veni-as/ (Norwegian)
Imerso
One to watch:
Norwegian PropTech start-up Imerso continues to impress and was recently found on the list for "25 European deep-tech start-ups to watch in 2019".
Link: https://www.siliconrepublic.com/start-ups/european-deep-tech-entrepreneurs-2019
Haptiq
Readying people for a buildings purpose and readying buildings for the purpose of people:
Norwegian PropTech start-up Haptiq is doing well in the AR/VR segment. The company is one example of Proptech helping build the local community in the small town of Florø by hiring to their local office: https://www.firdaposten.no/lokalnytt/naringsliv/haptiq/chester-og-haptiq-vil-setje-floro-og-norge-pa-3d-kartet/s/5-16-239778 (Norwegian)
Haptiq has given the following comment:
"A building without people is just a shell. We build structures for a purpose; housing, industry, business, retail, education, health care and any other function we can think of. These different buildings have one thing in common – people are going to be in them and do stuff. Today, our designs are becoming increasingly complex and we throw new labels at them such as smart buildings, LEED certified and IoT enabled. When the buildings are finished we fill them up with people and expect them to perform better, be more productive, happier and healthier than they were in the previous building. That does not happen. People do not adapt to change as fast as we want to. We say want to because people most often understand and agree to proposed changes as long as it will seemingly benefit them and their organization – it`s just getting there that provides difficult. To battle this reluctance to change companies have increasingly over the past two decades used the insights of behavioral science to improve strategic decision making, provide new and better benefits for customers and lead the workforce down the hard path of digitalization. Moving workers into a new hi-tech place of business falls into the latter category.
The health sector is feeling and living with the pain of this change process, but as opposed to cures for their patients there is no easy pill to ease the pain. Health care is growing exponentially as the wave of Baby Boomers are aging. New facilities are needed along with digitalization to make the sector more efficient and cost effective. This puts the heavy burden of rapid change on the health-care system`s administration and workers. Haptiq, a builder of life-like virtual simulators and with a strong background in digital adaption, is working with Sykehjemsetaten to ease the pain of moving into new buildings for all parties involved by constructing digital twins of health facilities down to the smallest detail and with functioning and movable parts. By using their AAA-gaming experience they push the graphics to mirror the building as it will stand finished. In addition, the building simulator has tailored training programs by work segment for safety, patient care and worker familiarization. Everything is broken down into digestible chunks of learning and the system tracks all behavior and inventory changes. The simulator is available in VR, WebGL and with some parts developed in 1:1 life-size AR for Hololens as well. The KPIs are simple; Make the facility and workforce ready and productive faster, reduce sick-leave due to stress and make patients more comfortable and safe in the process."
Entra Rebell
Flex-Offices in Oslo:
One of Norway's largest landlords Entra is opening a large flex-office center of 27.000 sqm in Oslo: https://www.entra.no/projects/universitetsgata-2/109 (Norwegian) The area will be mostly flexible space and focus mainly on IT companies, creating a downtown IT hub.
Meet PropTech Norway and 30+ other global partners at FUTURE PropTech.
Book now to avail of our BUY ONE GET ONE FREE offer!